What is Jabber?
Cisco Jabber is a communication tool available to DU Faculty and Staff.
Faculty and staff who have Cisco phones can use Cisco Jabber to make calls to phone numbers from their computer.  
Instructions for setting up Cisco Jabber on your computer can be found here for a Mac and here for a PC
Cost and Eligibility:
All faculty and staff are eligible to download Jabber.
Users can download Jabber from MyDU by searching for 'Jabber' in the search bar.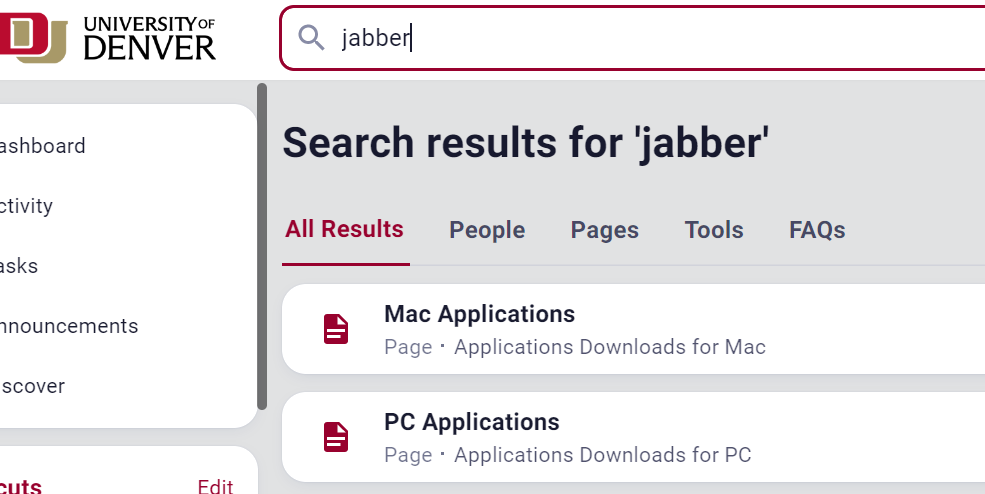 Additional Resources
How to Use Cisco Jabber for Windows
Link to knowledge base article